Overview
SkysenxHub provides a platform for learning, connecting and innovation in the following areas which includes but not limited to Web Development, Mobile App Development, Robotics & TechCamp for kids and Teens. We also provide coworking spaces for startups Alongside math and reading, coding is an essential skill considering our ever growing digital World, Unfortunately only few students have the opportunity to learn to program because it is rarely taught in schools. Because programming allows us to take a complex problem, understand what the problem is and develop possible solutions, learning to code is beneficial no matter what your career ambitions are
SkysenxHub was founded in 2017 by Laye Eselemo & Norman Osaruyi, two seasoned IT Professionals with over 10 years of experience coupled with lots of practical projects in their respective domains. The company's legal name, Skysenx Limited was registered in July, 2018 with registration number: 1509092 and registered address of No: 100 Effurun/Sapele Road, Warri - Delta, under the Corporate Affairs Commission (CAC), Nigeria.
There's been lots of buzz about more people learning to code lately. Alongside math and reading, coding is an essential skill considering our ever growing digital World, Unfortunately only few students have the opportunity to learn to program because it is rarely taught in schools. Because programming allows us to take a complex problem, understand what the problem is and develop possible solutions, learning to code is beneficial no matter what your career ambitions are.
SkysenxHub is posed to change the face of the city of Warri from an Oil dependent city to an Innovation and Community Hub. Our state of the art classrooms with high speed Internet Access ensures students get the best environment to learn and express their creativity.
Our
Mission
SkysenxHub's mission is to create a platform for students to not only learn how to program but to express their creativity.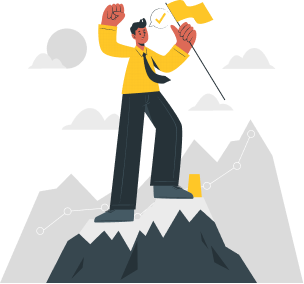 Our
Vision
To ensure everyone have the ability to try their hands on building technologies which our society will undisputedly depend on in the nearest future